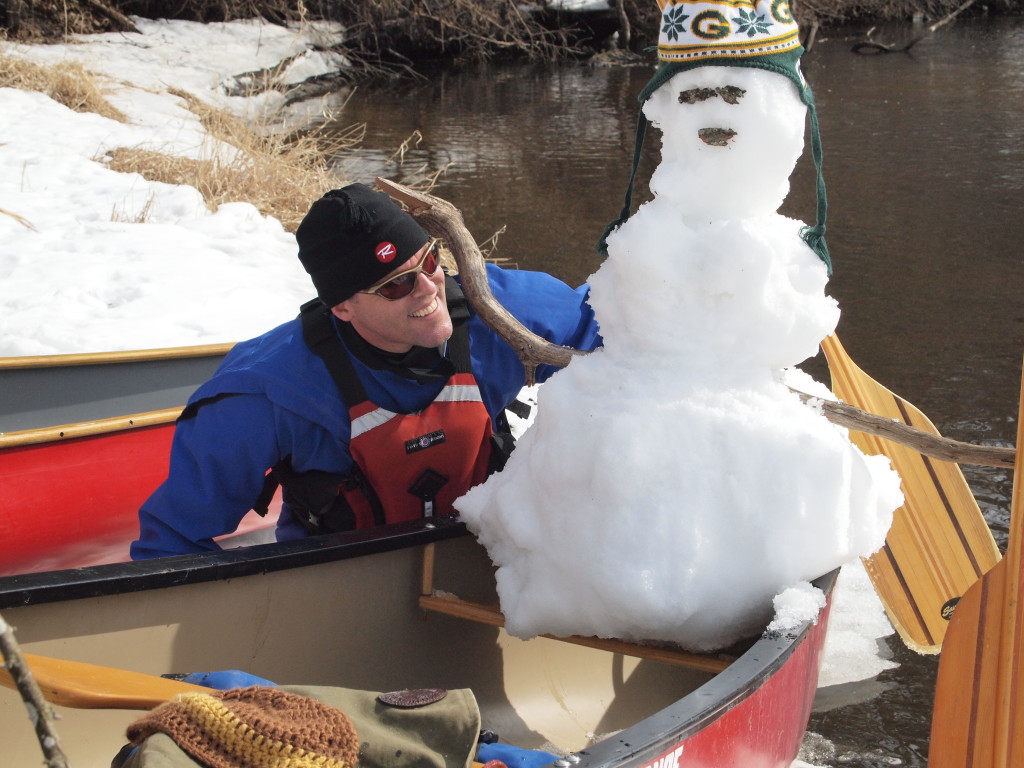 "You can discover more about a person in an hour of play than in a year of conversation."
- Plato
"If you receive the world, the Tao will never leave you,
 and you will be like a little child.
The greatest wisdom seems childish."
– Tao Te Ching
Last week was a particularly hectic one.  The shop puts on a consumer paddlesports show called Canoecopia.  Basically, we bring over 20,000 people to Madison and provide them with the opportunity to buy a lot of gear from us.  It's cool, but it's exhausting.
There are two ways for me to rejuvenate; to sleep, or to play.  After some sleep, I found myself loading canoes on my truck, just nine hours after we broke down the show.  I was joined by a brother from another mother, Pete from Sawyer Paddles and Oars, and a sister from another mother, Denise, who is on my list of Top Ten Women.  I probably shout write about that list someday.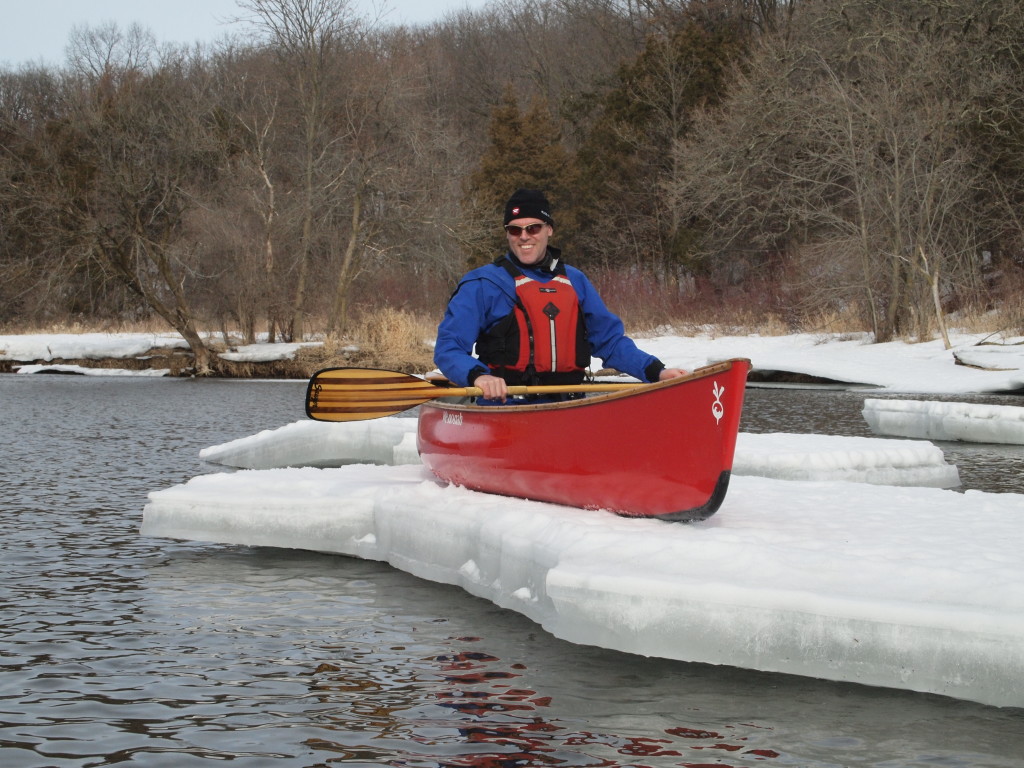 Pete, a.k.a. Pedro Loco, is an interesting dude.  Former President of Breedlove Guitars, Pete plays and thinks a lot.  How can you not love a guy who writes his company mission statement in crayon?  I like spending time with him because of the way we feed off each other's brains, but mostly I enjoy his company because he plays.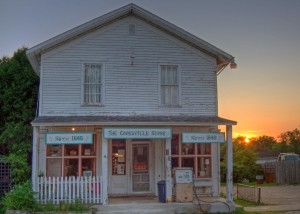 Our destination the day after Canoecopia is often Badfish Creek.  It's just a half-hour south of Madison and we usually put in at Cookesville, an old town with a lovely little general store (ca. 1846) that first installed indoor plumbing in 2011.  It was sadly closed otherwise we would have gorged on Amish-made pies and other goodies.
Instead, we put in and started our paddle.  The water was low so we scraped here and there, but we didn't mind as we soaked in the 50-degree warmth and sunshine the first in ages. Redtailed Hawks, Sandhill Cranes, a Bald Eagle, turkeys and countless deer were just some of the treats we experienced as we busted ice shelves along the banks of the creek.  I started to get red cheeks from the sun.  Awesome. Then we came around the corner and there it was: a snowman, Packer hat and all.  Seriously?
After this winter worthy of Yellowknife, NWT, I hate snowpeople irrespective of gender. Their day is done, good night sweet prince, and flights of angels sing thee to thy melting puddle of rest.  To see a snowman is to be reminded that it's March, and it snowed five inches last Tuesday. I strongly suggested we sacrifice the snowman to the river gods.
Pete was smarter.  "Why don't we put her in the canoe?"  Gender is a fairly flexible concept with Homo nixiens as we were fresh out of carrots.  We slid our canoes unto the bank and began the tedious task of transferring the snowperson (already suffering from solar leprosy) to the stern seat of the canoe, plus making a companion for her.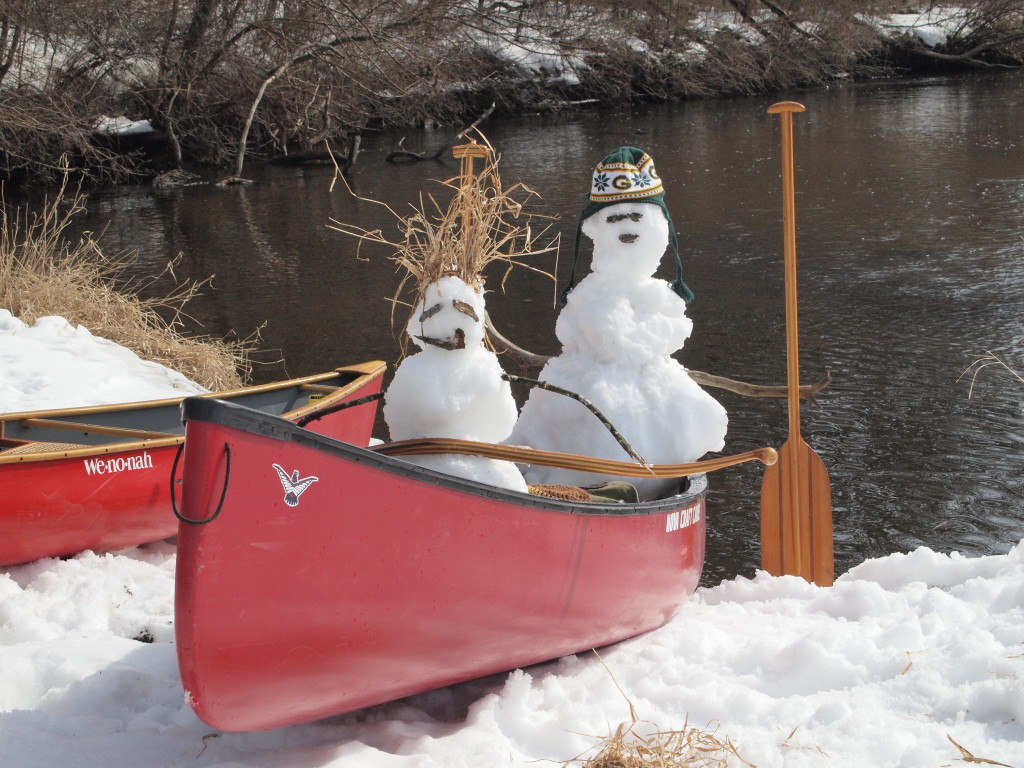 We tried to move them into the water for a picture, of course, and of course, the leprous snowpeople lost their heads.  Undeterred, we starting building again, this time standing in the icy water in our boots, building them in place so they wouldn't collapse.  We added counterweights to keep the canoe upright, tied off the bow and shoved the boat into the river for the photo op.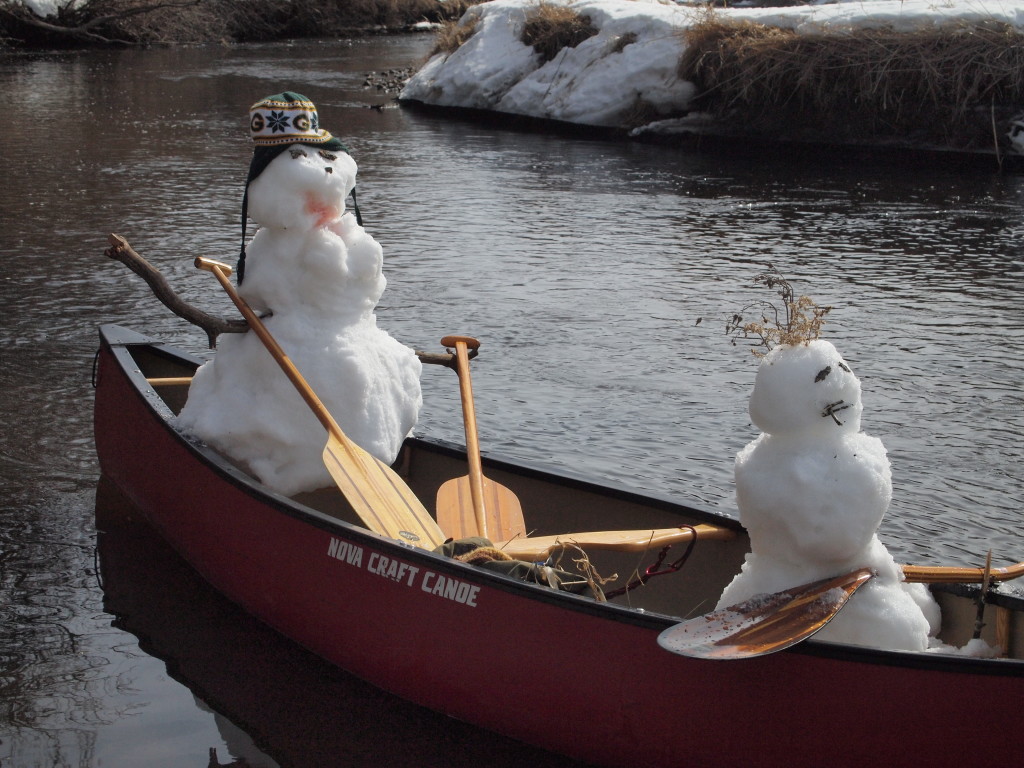 The lipstick on Ballena (women can paddle stern too) was sourced from a sanguine rivulet on my left ring finger.  Pulling up grass for hair sliced me unknowingly, at least until I started packing snow around Homer's butt (the bow paddler) and it was tinged with pink.  Leprosy took Ballena's lips off before I could finish.
After a few Clif bars we dumped the snow bastards unceremoniously into the river, relishing in their poor fortune.  We did save the hat, squeezed it out and tied it to the canoe's rear carrying thwart to dry.  Pete took the hat home to use in other impromptu sessions of whimsy.  We enjoyed three pleasant hours on the water, just the three of us.
Driving home with Pete (the long way since we both care for the road less traveled), I thought about how fun it was to be goofy. Now I tend to do silly things so it's nice to be validated once in a while. I think Wife 1.4.1 is used to it by now.  I mean, why shouldn't a guy in his early 50s slide down a handrail at a subway station in DC? Because I might fall and bump my head?  Sprain an ankle?  Why not have some fun?
I spent the first half of my life caring too much about what people would think about me. Now I have ceased to care so much what people think when they see a middle-aged bald guy trying to send himself into orbit on a playground swing.  Advantage One of being over 50: I no longer give a damn what people think.  This attitude adjustment allows me, a natural introvert, to do goofy things, to fail spectacularly at some of them, and occasionally succeed just as spectacularly.
If it weren't for play, I wouldn't be hanging it out there so much.  Play is important.  Heck, there's even a National Institute for it.  Play teaches you to take chances, to risk appearing looking like a dork when you dance, to step up to an open mike because, as my mantra says, "What's the worst thing that can happen?"  Play teaches you to be fearless, to try new things, to make snowpersons in your canoe and take pictures of it.  No reason, just because it would be fun, or at least interesting.
The benefit of play brings you a Potentially Amazing Experience (PAE). True, the time I joined a jam band on stage in front of 500 or so of my peers at a trade show could have been a Potentially Embarrassing Experience (PEE), but you know, what's the worst thing that can happen?  I've had PEEs. It wasn't so bad, but I've had even more PAEs.
Thank you, Pete, for the time in the sandbox.
Respectfully submitted,
Canoelover