As I wrote this a few years ago, I was sitting against a stone wall in Mineral Point, Wisconsin.  It seemed a nice thing to post on Easter.  -DB
_________________________________
Laudato sie, mi Signore cum tucte le tue creature,
spetialmente messor lo frate Sole, lo qual è iorno, et allumini noi per lui.
Et ellu è bellu e radiante cum grande splendore:
de Te, Altissimo, porta significatione.
Praised be to You, my Lord, with all your creatures,
Especially our brother, Sir Sun, and You illuminate us through him.
And he is beautiful and radiant with great splendor:
Of you, Most High, he bears your likeness.
This early 13th century poem by St. Francis of Assisi was written in medieval Italian, the oldest known poem written in the vernacular of the time. It has a sweet ancient sound, a lovely cadence with little latinisms creeping in.
I'm leaning agains a stone wall as I scribble this down on a school notebook, using a Ticonderoga N. 2 pencil. The stone wall is over 100 years old, and the sun has been warming it for tens of thousands of days.  Seems like Brother Sun and Cousin Limestone have something going. Brother Sun is illuminating, and it feels great.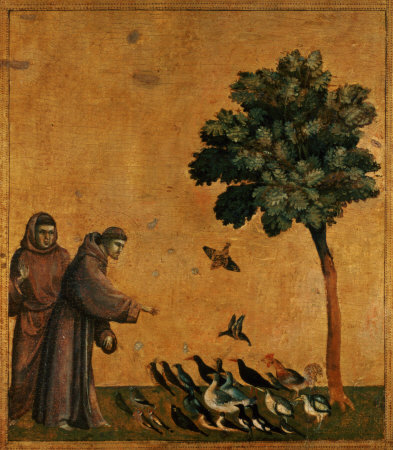 Saint Francis of Assisi was quite the guy.  Catholic or not, you have to admire the guy for his ability to bring the Divine down here to earth where we mere mortals can taste it.  Brother Sun and I have been friends now for over five decades.
I'm on a bit of a quest today.  I'm roaming the back roads of southwestern Wisconsin in search of, well, I don't really know.  Photographs?  If I find a nice image, that would be okay, but it certainly isn't necessary.  A nice stream to paddle?  That would be nice, but it's pretty cold out.   How about some peace and quiet?  That sounds great.
Laudato si, mi Signore, per sor'Acqua,
la quale è multo utile et humile et pretiosa et casta.
 Be praised, my Lord,  for Sister Water:
She is dear and useful, humble, precious and pure.
I cross numerous rivers and streams, some barely large enough to float a canoe if you didn't care much about the bottom of it.  Little towns, little churches, and little cemeteries.  I love little cemeteries.
One of my favorite things about Wisconsin is the relative stability of the population.  In other words, the names on the headstones in the cemetery are the same as the ones in the local phone book.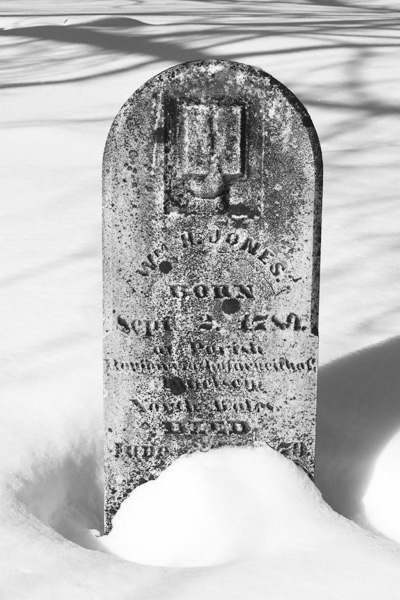 It has long been a habit of mine to walk around old country cemeteries, looking at the stones that were carved before the days of computer graphics and laser etching.  The workmanship varies from place to place and stone to stone.
Sometimes it's evident that a local craftsman was employed, and the work is meticulous but somewhat Spartan.  Sometimes you can tell that a local craftsman was a master artist and stonecutter, with beautiful carvings of flowers, lambs, and my favorite, a finger pointing straight up, as if to say "Why seek Ye the living among the dead?"
Laudato si mi Signore, per sora nostra Morte corporale,
da la quale nullu homo uiuente pò skappare:
guai a quelli ke morrano ne le peccata mortali;
beati quelli ke trouarà ne le Tue sanctissime uoluntati,
ka la morte secunda no 'l farrà male.
Be praised, my Lord, for our Sister Death,
From whom no living person can escape:
Woe to them who die in mortal sin;
Blessed are they who find themselves doing your holy will,
Because for them the second death will do them no evil. 
I like the contemplative feeling of these old, hallowed places.  Usually there are no more than a few dozen stones, sometimes fewer, seldom more. The languages of the stones are a testament to the variety of people who settled this area, and often you'll find a stone in Welsh or German.  You can see stories in the stones, like the young mother of 22 or 23 buried next to an infant who died a few hours later.
Where was the father?  Did he pull up stakes and leave the place, grief-stricken and unable to bear to live in the place that robbed him of his wife and child?  No one can tell, and no one will, but it certainly reminds you of the fragility of life a century ago.  The settlers of this place certainly were – the birth and death dates were plainly spelled out, and though the elements had softened the letters, the words were still plainly visible:
born June 4, 1857, died February 18, 1879
Age 21 years, 9 mos., 15 days
Where life is precious, it isn't measured in years, or decades.  It is measured in days, in moments, and each moment that passes is lost, gone forever.  Our ancestors knew this, and to that end marked their final resting places with the most permanent material they could find and with words that reaffirmed they knew the value of life.
Laudato si, mi Signore, per frate Focu,
per lo quale ennallumini la nocte:
ed ello è bello et iucundo et robustoso et forte.
Be praised my Lord,  for Brother Fire,
By which the night is lit,
And he is beautiful and delightful and powerful and strong.
I got cold just sitting on the ground, reading stones in the shade of large cottonwood trees.  I found a small area off the side of the road, built a small fire, and warmed myself from the outside in as my water boiled for something else to warm me from the inside out.   Brother Fire is a good friend of mine, and has been for years. I return home from a camping trip and the first thing my wife does is to smell my hair (what's left of it, anyway) for signs of wood smoke.  Brother Fire gives me delight indeed. Brother Fire is one of my best friends.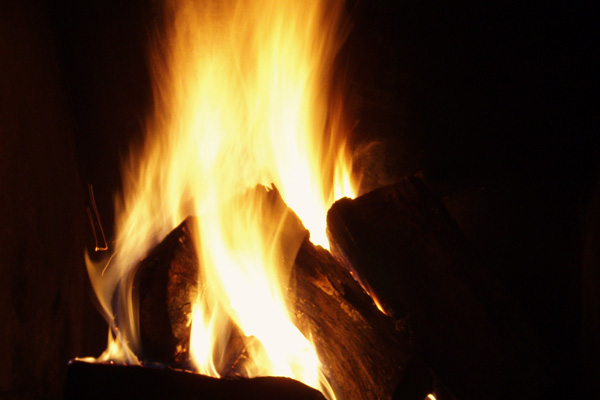 I contemplated the flames and warmed my hands, still thinking I could find my river and get in a few strokes before dark.  I stretched out the Gazetteer and looked for streams or rivers that looked like they needed a good paddling.  I was only a few miles from the Platte River, where it runs into the Mississippi near Potosi.  That would be my next destination.
I finished the hot chocolate, thankful to Brother Chocolate for the much-needed calories.  I doused my small fire with a water bottle, cleaned up the mess and got back into the truck, my mission now selected.
Laudato si, mi Signore, per frate Uento
et per aere et nubilo et sereno et onne tempo,
per lo quale, a le Tue creature dài sustentamento.
Be praised my Lord, for Brother Wind
and for air and clouds and for all weather.
by which you sustain your creatures.
Brother Wind.  Now there's a relative I really wasn't anxious to see at the reunion.  Brother Wind had been AWOL most of the day, and I was making hay out of the cloudless sky and warm sun, which when the wind wasn't blowing, was almost too hot on my skin.  A quick check in the rear-view mirror showed that Brother Sun had given my face something to remember the day, and Brother Wind would surely finish the job if given the opportunity.
I found a put-in across the river from a farm, whose watchdog was not happy about my intrusion.  I loaded up the canoe as quickly as I could and launched into the current, paddling upstream first because I am both a realist and a Calvinist.  You gotta suffer for your free ride back to the car. Besides, Murphy the Lawgiver told me that if you paddle downstream first, you will find Sister Water running swifter and the Brother Wind in your face if you try to paddle back upstream.
It felt good to be in the water, the boat moving well into a slight breeze.  Brother Wind stayed home, but his little sibling Sister Breeze gave the cattails and reeds along the shore just a hint of movement.  I paddled for a while until I noticed the sun starting to disappear behind the hills, which happens fairly early this time of year.  In the open areas you can see two hours more sun than down in the valleys, and it was time to find a place with more warmth.  The paddle back to the car was easy, with the help of the current I was back in no time and the boat loaded up.  The mud from the shores of the Platte was dark and murky, and it felt soft like baby powder when it dried on the bottom of the hull.
Laudato si, mi Signore, per sora Luna e le stelle:
in celu l'ài formate clarite et pretiose et belle.
Be praised, my Lord, for Sister Moon and the stars,
In heaven you formed them clear and precious and beautiful. 
No stars, but Sister Moon is out early.  A nice crescent, thin and bright against the cloudless blue.  It is a blessing to see the moon on a day like today. It's a reminder that night comes early and a lot of the sounds we're accustomed to hearing in the woods are silent, the frogs deep in the mud, the birds south, except for the red-breasted nuthatches honking at each other.  The cold seeps into your bones, reminding you that without Sister Oak and Cousin Hickory, the house is cold and dreary. 
Laudato si, mi Signore, per sora nostra matre Terra,
la quale ne sustenta et gouerna,
et produce diuersi fructi con coloriti fior et herba.
Be praised, my Lord, for our sister, Mother Earth,
Who sustains us and rules us,
And produces diverse fruits with colorful flowers and grasses.
 Mother Earth was good to me today.  The flowers are gone, mostly, but we found some glorious grasses and the last of the red currants and bittersweet along the road, their cheerful red even brighter against the dun-colored grasses, which couldn't decide between gray and brown. It's not in the poem, but Mother Earth is also a soft, brown bed, in whom we bury each other and cover each other with a sweet blanket of sod, and hopefully a few colorful flowers too. I like to think of Mother Earth as giving us a nice, cool hug when we finally go the way of all flesh.
Wisconsin breeds the sort of people who like a deep taproot, one that goes deep and reaches the water.  Let others move to the big cities, to the fast-paced coasts, where life runs at a speed that reminds us of hamsters on an exercise wheel.  Leave me behind, halfway between the coasts, insulated by prairies from the hectic pace of the big and noisy.
My taproot was cut when I was nineteen and I took off from home in California (big and noisy par excellence) and set off for Italy, never to return to California.  I was without home, without place for several years, until I met a young Wisconsin woman who had a very deep root system and invited me to grow alongside her.
It wasn't a hard choice.  As I visited with her family and traveled the back roads between Belmont, Rewey,  Arthur, Mineral Point, and Platteville, I fell in love with the land around me, which only deepened my love for my wife. After twenty three years, I have put down a very thick, deep taproot that is impervious to any sort of drought.  I have found my place. It's here
Laudate et benedicete mi Signore et rengratiate
e seruiteli cum grande humilitate.
Praise and bless my Lord and thank him
And serve him with great humility.
After 30 years, I find myself continually nourished by this place, and look forward to continuing the exploration, on foot, by canoe, and occasionally, in an old cemetery.  I do think I serve, sometimes with and sometimes without humility, when I take friends and other various and sundry people on the rivers and streams of this Driftless Area, the southwestern part of the state of Wisconsin where the glaciers just couldn't quite reach.
That's my place. Good luck rooting me out.